What better to hold the photos, notes and art on your fridge than a beautiful origami magnet? I found the iridescent paper for the butterflies in Germany. Sadly, none of it was actually square. I don't know who would want wonky trapezoidal origami paper, but not me. Since I don't want to waste it, I've been trimming skinny triangles from the sides to make it usable. Life is really too short for that so I am glad it was not a very big pack. One thing I enjoy about the butterflies is that I get to use curved folds and modeling as well as regular folds. Each one comes in a handmade box with a metal washer in the lid so you can attach the butterfly to the outside or tuck safely inside for gifting. Thanks to Michael LaFosse for his fabulous butterfly designs.
For the rosettes, I am using traditional 2-sided origami paper. There are 8 modules with 11 folds in each rosette. It takes another 32 folds to assemble the model for a total of about 110 folds! I found some fun rainbow patterns just in time for Durham Pride. I will also be making double-sided ornaments based on the rosette pattern. Pictures coming soon.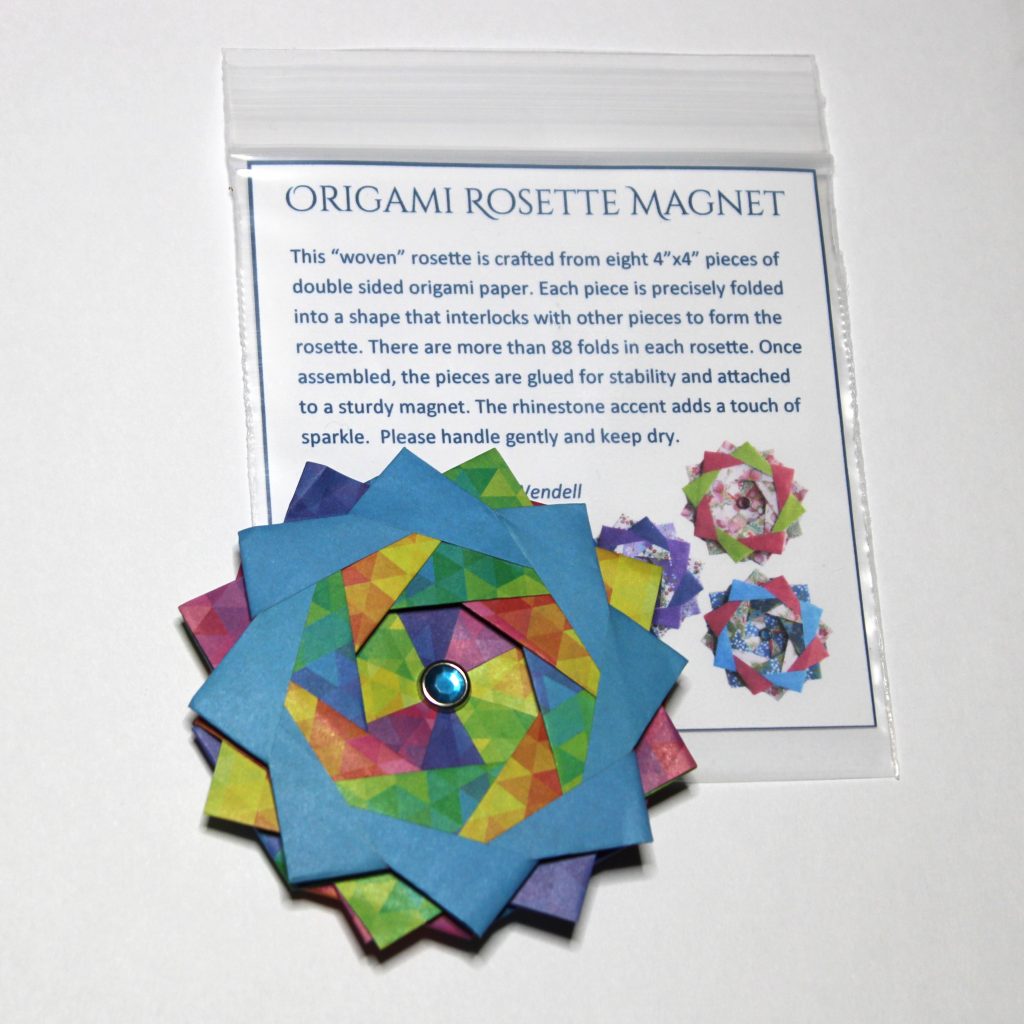 Liked this post? Follow this blog to get more.