Embroidered Emu Eggs Anyone?
I'm not sure why I wanted to start embroidering my emu eggshell jewelry, but I am glad I did! My customers seem to really love the look. I use a tiny electronics drill bit to make the holes and then embroider the pattern with silver thread. This adds depth to design and increases the dramatic effect of back-lighting.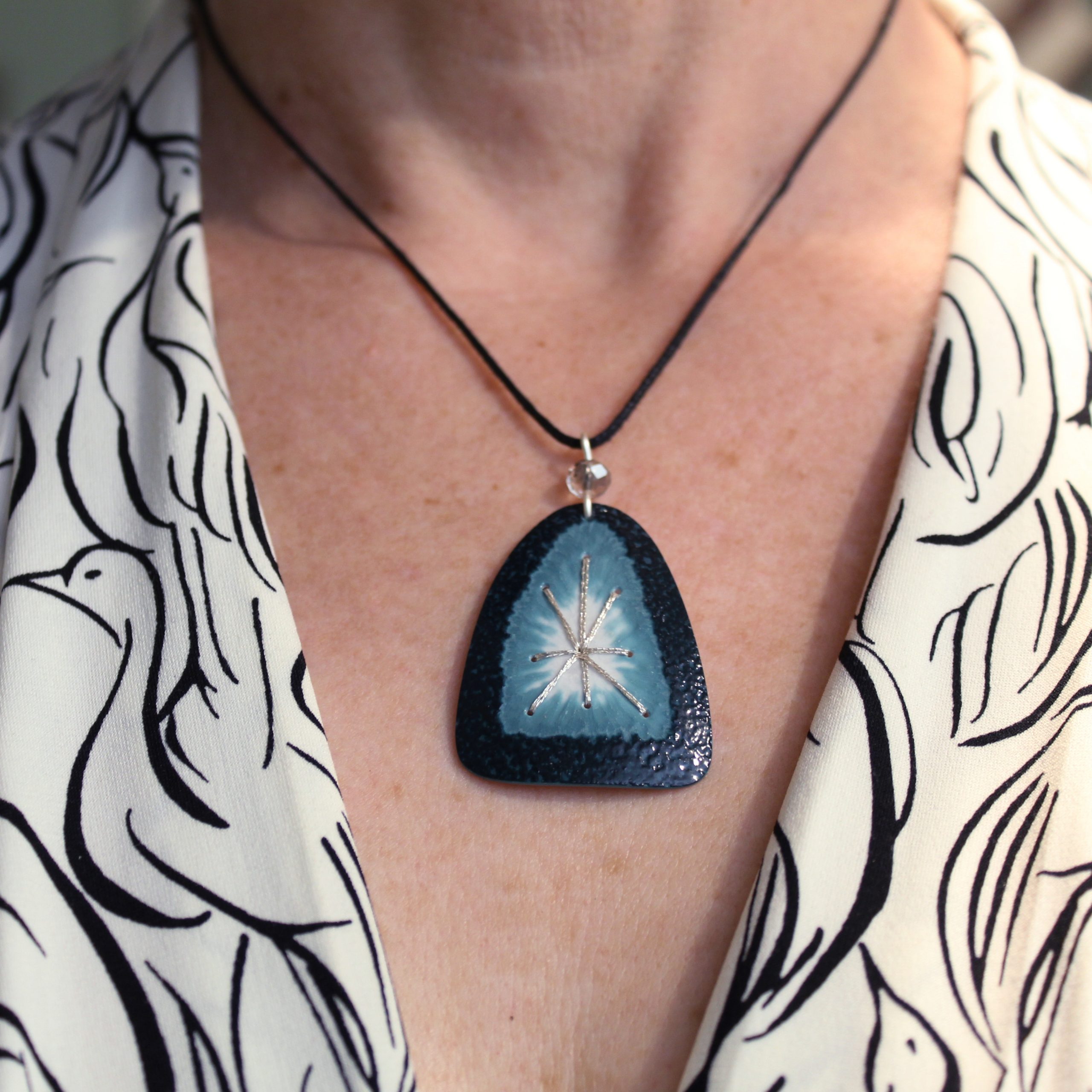 Liked this post? Follow this blog to get more.